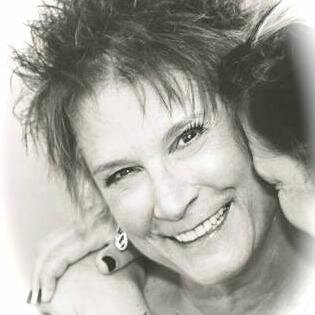 16 Jan

Featured Follower: Linda Clay

Linda Clay is the CEO at TribeOrganize.com. Linda describes herself as a life strategist, consultant, dream builder, business manager, artist and book lover. On my personal Twitter account, you'll see that she's an active member in my community.

What does a week in your life look like? Being in business for oneself and helping to run a household of 8 tends to make my week an adventure.

Jumping between handling time management, communication and being flexible is not always easy, but it definitely makes daily life entertaining by putting my skills to test. I am often found working for my clients during the school hours, helping with homework after school, cooking dinner and working again during the evening hours.

I strongly believe in giving back to the community. On weekends you'll find me helping to make sack lunches to hand out to the less fortunate, supporting my church's fundraisers which benefit the local community, and relaxing while I plan my digital nomad life.

What are you passionate about and how do you live that out in your life? My life's passion is to travel and explore the world.

More than anything else, I would love to be a digital nomad and venture into the unknown, discovering new friends, family and places. I've had a romance with the idea of having an online business for several years, which I felt would allow me to assist others achieve their dreams and allow me the chance to travel at the same time. I took an online course several years ago that gave me the tools and insight into creating an online service business and I started to slowly create my own business.

At the same time, I worked full-time at a demanding job in the mortgage field which limited the time I had to focus on my dream. Life can create some challenging twists and I was laid off my job which allowed me to amp up the time that I could invest into my business. I launched my business over a year ago. With my family obligations coming to a close, I am planning my travels, picking a place to start and will be buying a one-way ticket to let life unfold.

If you could share one tip or wisdom that you've learned in your lifetime, what would it be? What is the story behind that? Let it go… Life is way too short to hold on to anger, resentment, not being able to forgive, even the act of forgiving yourself. Holding on to those negative feelings only holds you back from moving forward and allowing more positive things to materialize in your life.

There was a time in my life where it seemed like I was living my dream: I had the career of my life, my family was healthy and my first grandchild was born. Within two years, I lost my husband and my career and took on raising my grandchild. The anger and resentment I felt created such a negative void in my life that it held me back from moving forward for years. Once I faced it all and let go of the anger and resentment, I could start the process of rebuilding my life which has brought me to where I am today.

Bonus Question: What is a common problem you find in management and what's a solution? One of the most common problems in management I've found, is the tendency to not lead your staff but instead to dictate to them.

When you "tell" people what to do and make them to feel "less than" it results in the majority feeling resentful and without motivation. I found throughout my career that the best results came when I set the example of what the expectations were, even if it was taking the time to clean a bathroom. I made sure that what I preached to my staff was not just words, but that a plan was in place and there were resources to use. I took the time and kept the lines of communication open, whether it was by holding "rap sessions," morning/afternoon meetings or sitting down for a one-on-one meeting.

All of these techniques helped to build an atmosphere of partnership between the managers and the staff. We created an environment of empowerment and trust, and it taught my managers one huge key to success: You are only as good as the people underneath you, they are the ones who will determine your success. It worked!

@LindaMClay   &   TribeOrganize.com

Thanks Linda! I hope this new adventure goes well for you!

I will be featuring followers on my website every so often. I love hearing stories and tips from people in the real world, and this is a way that we can together create an online community of sharing insight and experience. The way it works is I will pick an engaged Twitter or Facebook follower and send them a brief interview. I'll then feature them on our Friday blog!